Build & Plan QA Transition Process
​B2B company providing plan IT software that helps business manages resources in the medical industry. They seek for a partner who can take over & plan the whole QA transition process due to a lack of manpower from the client's side.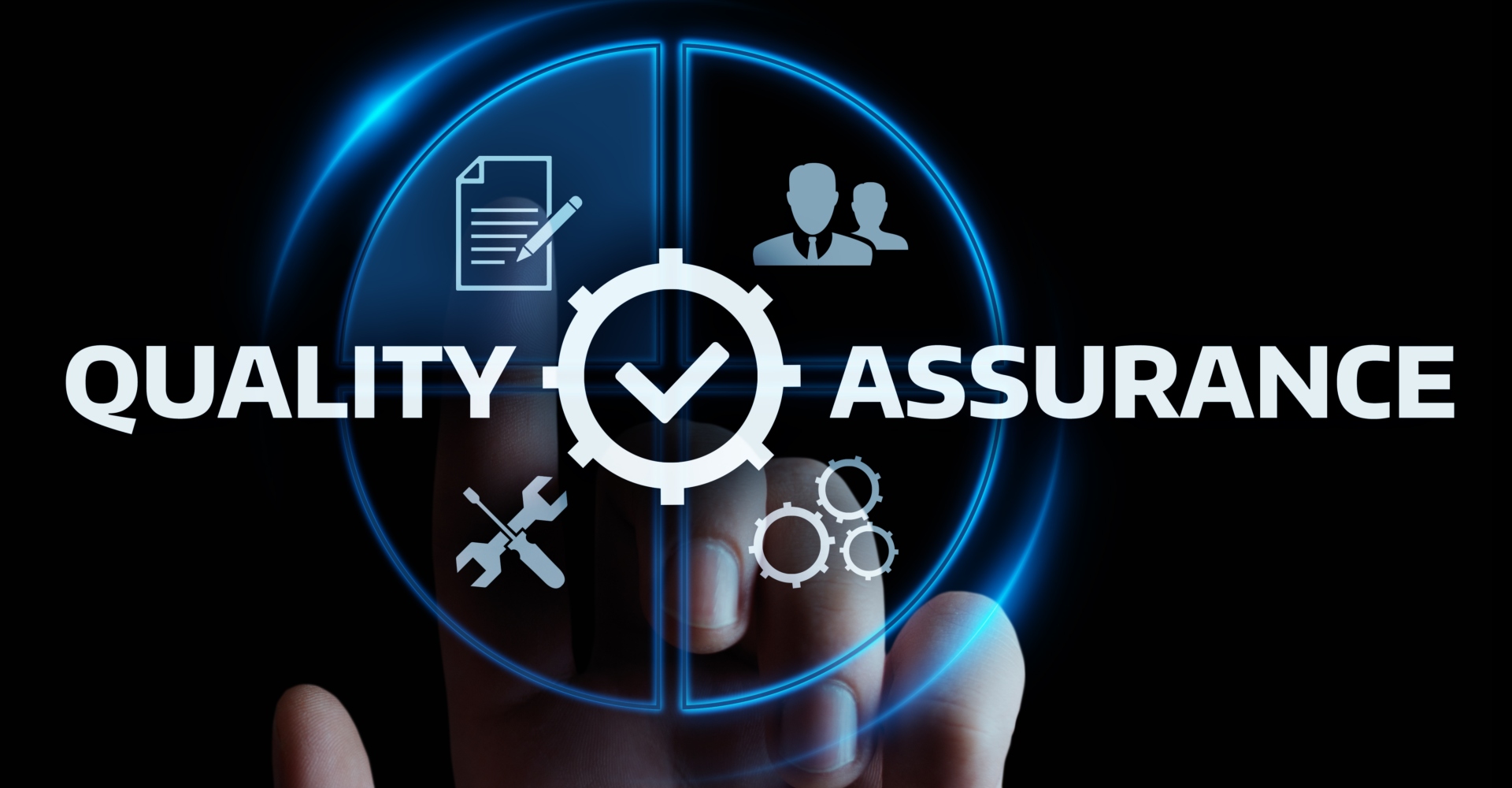 Knowledge transfer: The complexity of the product's business logic without comprehensive requirements documentation for seamless takeover.
Resources: Lack of resources to execute a large amount of regression test
Process: Not having a clear working process between two different teams from two different time zones
Environment: Running both manual and automated tests in a testing environment led to the accumulation of unnecessary data, which, in turn, slowed down the system's performance.
Knowledge transfer:
Gather clear descriptions of released features and scope of work from clients. ​
Conduct daily meetings twice a week, plus technical sharing, and workshops with clients. ​
Establish communication channels via Microsoft Teams & work management channels via Jira.
Prepare & follow checklists, and ask questions immediately if something is unclear.
Resources: Proposing the implementation of UiPath for automated testing leads to a substantial reduction in resource allocation.
Process:
Employing Agile Scrum for accelerated requirement gathering.​
QA and Dev teams collaborate on sprint grooming for alignment.​
Simultaneous planning and estimation determine the QA team's upcoming sprint capacity.
(Refer to images below) 
Environment:
Establishing a dedicated environment solely for automation testing.
Automation will run daily, with data refreshed daily to prevent the accumulation of redundant data.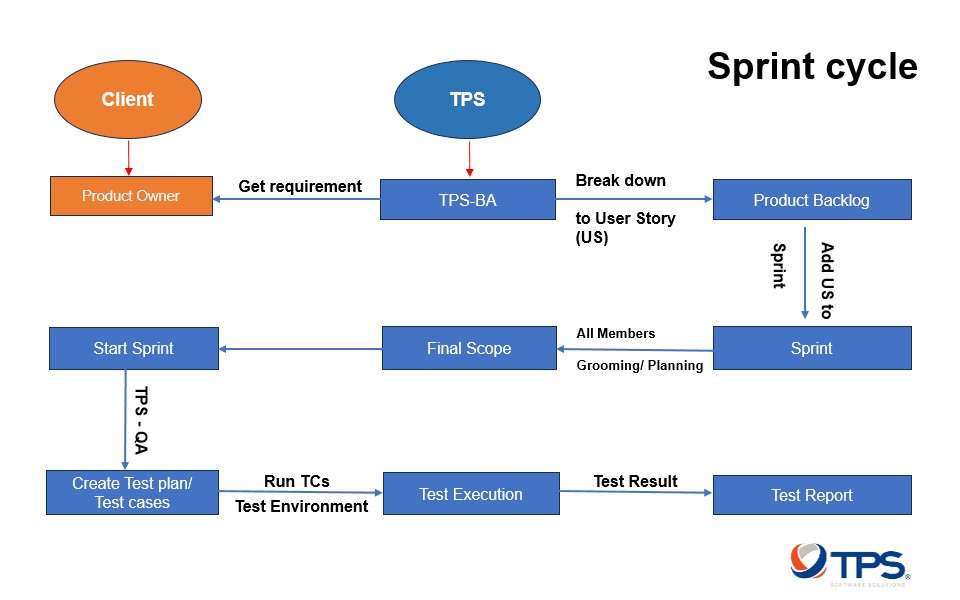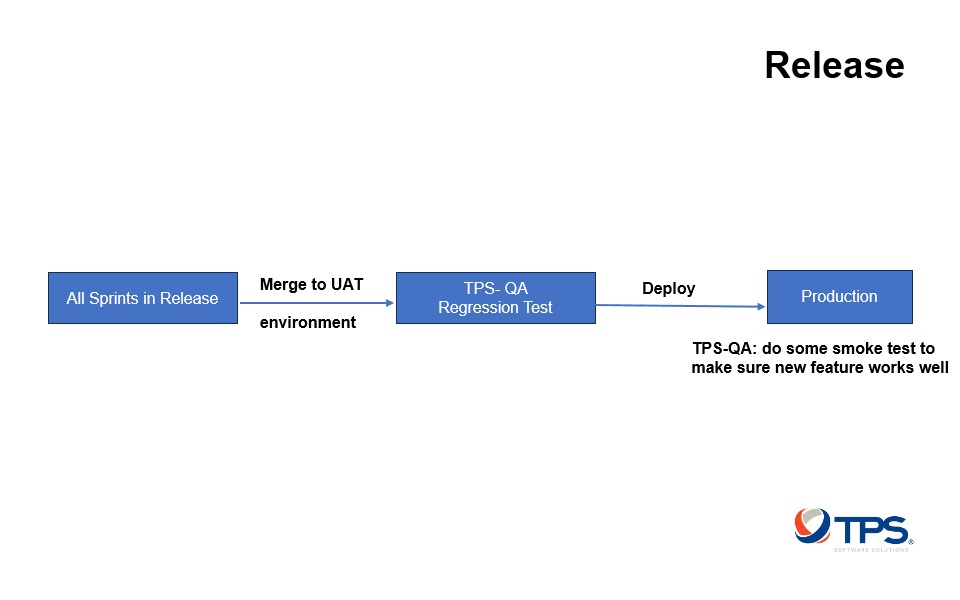 Build a complete team of four QA members.​

Develop comprehensive test plans and test cases for the project.
TPS Software – The Leading Software Development Company in Viet Nam
We specialize in providing  software solutions to businesses of all sizes. Our team of experienced developers is dedicated to delivering high-quality, scalable, and cost-effective software products that meet the unique needs of our clients. We work closely with our clients to ensure that we understand their specific needs and goals, and we are committed to delivering results that exceed their expectations.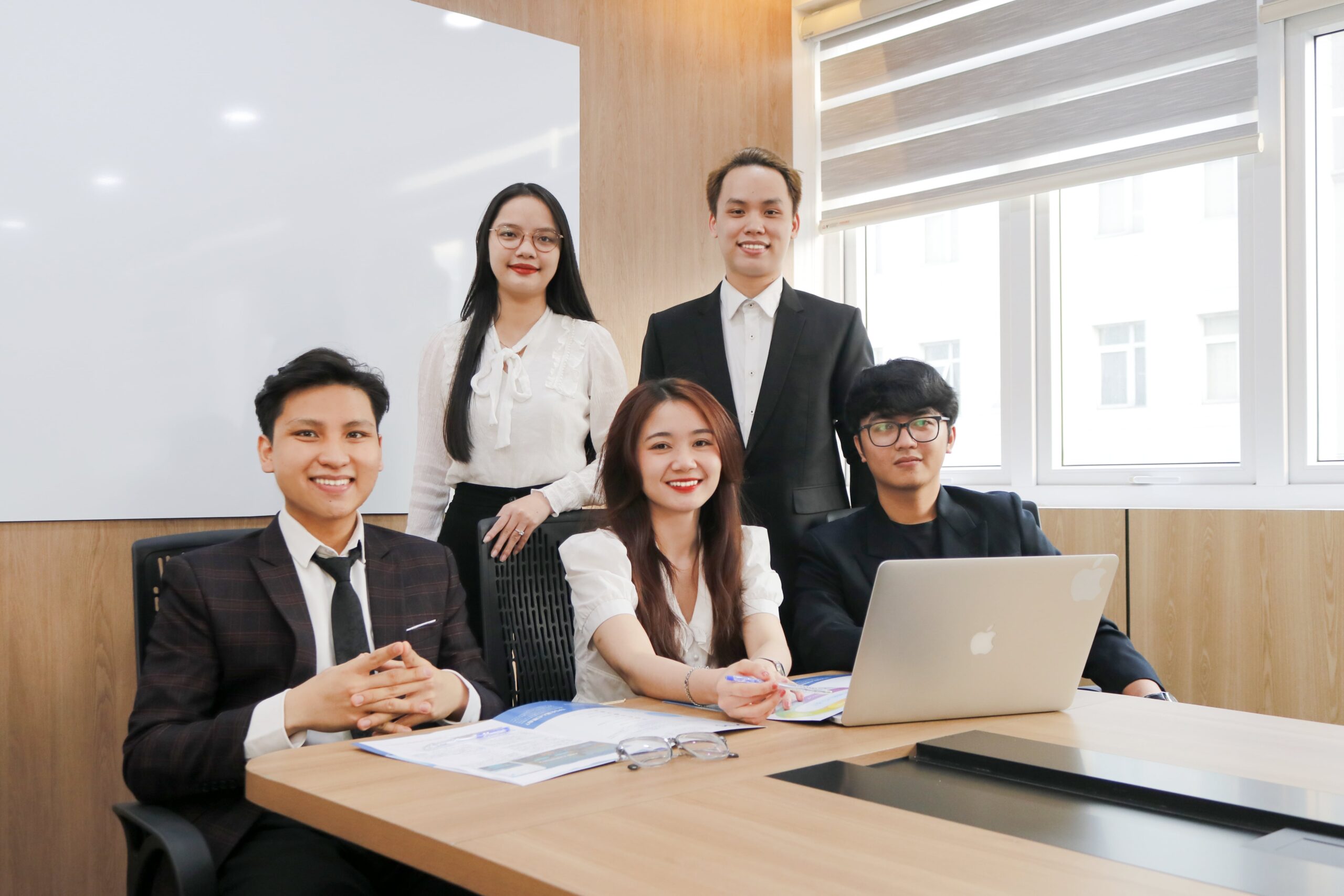 Industry Experience
Extensive knowledge in working with clients from several business verticals, various technologies challenge and projects with different types and sizes

Certified Software Development Expertise
Accredited CMMi Level 3 for Mature Quality Management System and ISO 27001 for certified information security management system

Comprehensive Software Project Management
Client's projects are managed by a dedicated product consulting team with excellent technical experience, master in Agile, Scum methodologies and well-versed in all the latest technology stacks.

Proven Track Record
We have successfully delivered over 180+ projects to clients worldwide and 90% of them became long-term partners.