This year, TPS Software was honored the Sao Khue Awards 2022 – the prestigious award of the information technology industry organized by Vietnam Software and IT Services Association (VINASA) on April 23rd, 2022 in Ha Noi city. This is the 2nd year that TPS Software won this award, demonstrating our strong expertise and experience that we bring to customers all over the world.
With the contributions and striving of the whole development team, TPS Software has been recognized once again as an outstanding company with our software development service in the Vietnam market. This prestigious award has given TPS Software a great motivation to have more leading technology solutions in Vietnam.
TPS Software always complies with CMMi Quality Management Standards level 3.0 and Security Standards of ISO 27000 so that we can meet all the strict requirements in both of procedure and product quality from clients. Highly-skilled employees with experiences in the standard procedure of software development had contributed greatly to get clients' satisfaction.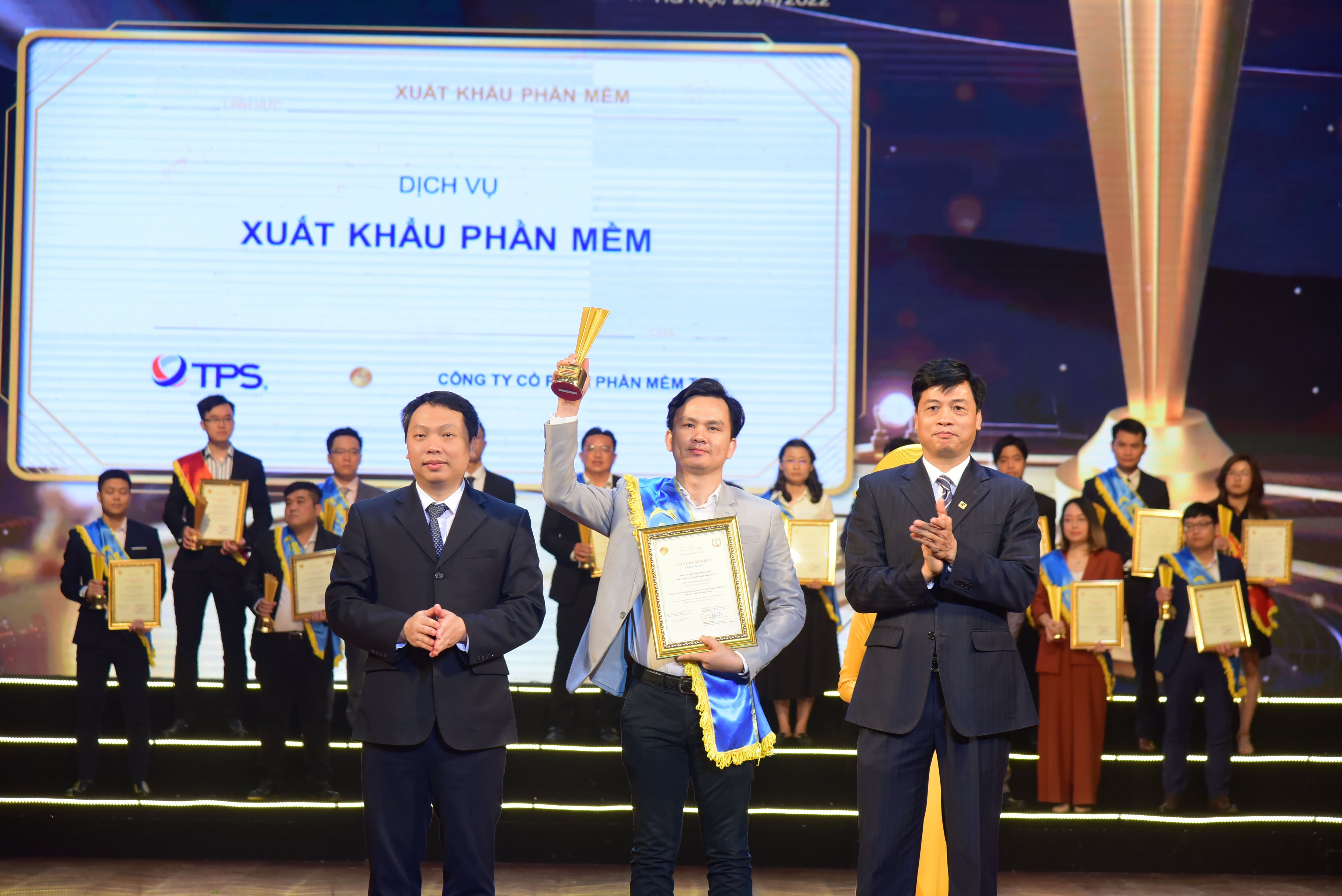 About TPS Software
Established in 2016, TPS Software is a leading software development company, located in HCMC, Vietnam. We are certified with CMMi L3 for software development and ISO27001 for information security. All customer projects have been applying high quality and security standards.
TPS offers excellent services with inventive technology including:
Custom Software Development
Technology and Solution Consulting
Cloud Migration and DevOps
Software Maintenance & Support