Transforming E-commerce Data Infrastructure
Our client is an ambitious start-up E-commerce venture based in the United States, driven by the vision to revolutionize the digital retail industry. As a budding player in the market, they aim to offer a unique selection of products and personalized services to cater to a niche customer base. With a strong focus on delivering a seamless shopping experience and staying ahead of the competition, the client continuously seeks innovative solutions to enhance their data handling capabilities.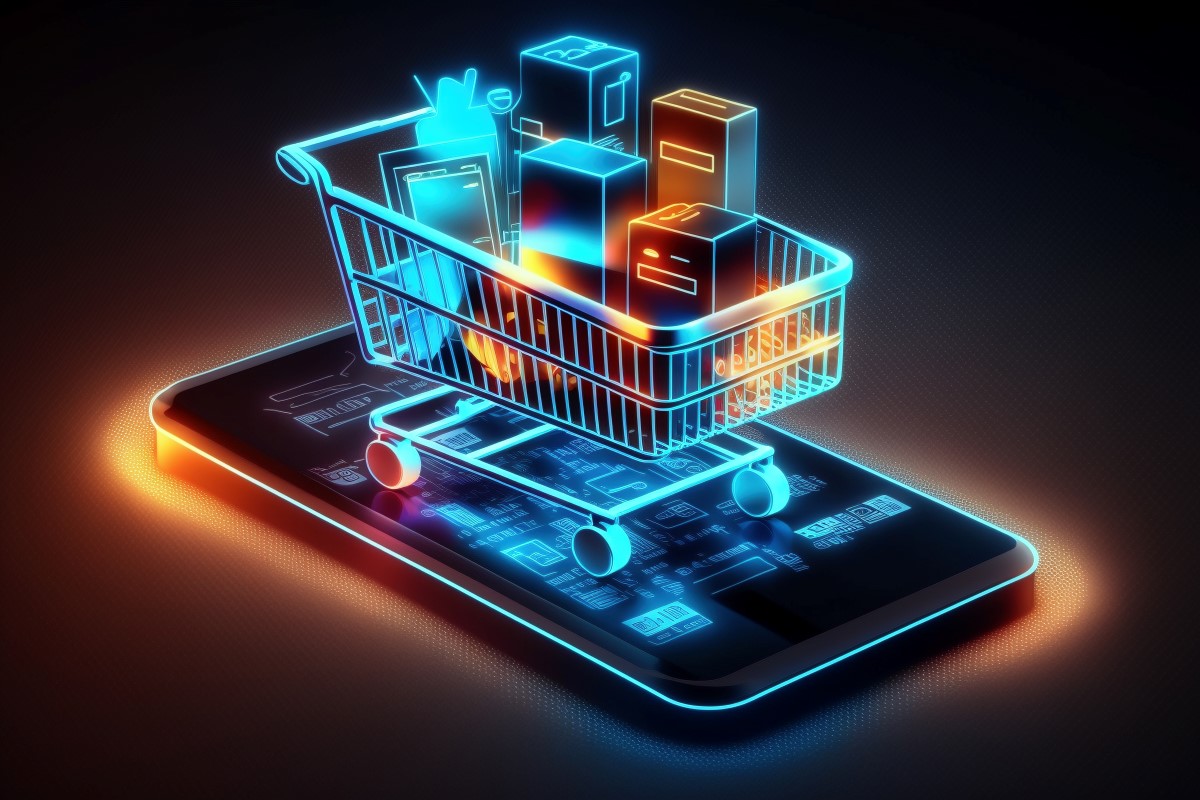 The client is currently grappling with the limitations of an obsolete data handling system, hindering their ability to operate their business efficiently. To overcome these challenges and stay competitive, they seek to establish a cutting-edge infrastructure for data transformation, addressing the real issues that impede their data-driven operations.

The client faces the daunting task of extracting data from diverse websites, each with its unique structure and complex anti-scraping measures.

They request a high-speed, automated system to verify email and postal addresses in real time. Accomplishing this while handling a massive volume of data presents a significant challenge.

Our team has to develop a streamlined process that can efficiently convert and unify the data into a structured and consistent format, allowing valuable insights to be generated effectively.
To address the project challenges, we carefully designed a robust system architecture that leveraged several cutting-edge technologies. Each technology was selected based on its relevance to the specific project requirements:

Scrapy (Web Scraping Framework on AKS) – To efficiently extract data from specific websites while ensuring high availability and scalability, addressing the challenge of complex data extraction.

Azure Data Factory – To design and implement a comprehensive data transformation pipeline for efficient and automated data processing, tackling the challenge of data transformation and standardization.

Event Grid, Logic App, and Function App – To validate and enrich data in real time, ensuring data integrity and accuracy, meeting the requirement of real-time data verification.

SmartyStreets and TowerData Integration – To enhance email and address verification capabilities through their respective APIs, addressing the challenge of automated verification.

Active Directory (AD) – to implement robust identity and access management, ensuring secure data handling and authentication, addressing the challenge of data privacy and compliance.

Azure Defender, KeyVault, and Network Security Groups (NSGs) – to enforce robust security measures, protecting data from potential threats and unauthorized access, tackling the challenge of data privacy and security.

Terraform – to automate the provisioning and configuration of the infrastructure, ensuring consistency and scalability and meeting the requirement of efficient infrastructure setup.

Azure Application Insights – to enable real-time monitoring and logging, providing valuable insights into the system's performance and detecting potential issues, addressing the challenge of continuous monitoring and maintenance.

Azure DevOps (ADO) Pipeline – to enable seamless continuous integration and delivery, ensuring efficient code deployment and version control, tackling the challenge of continuous integration and code deployment.

Azure SQL Server and Blob Storage – to provide reliable, scalable, and secure storage options for the extracted and transformed data, meeting the requirement of efficient data storage and handling.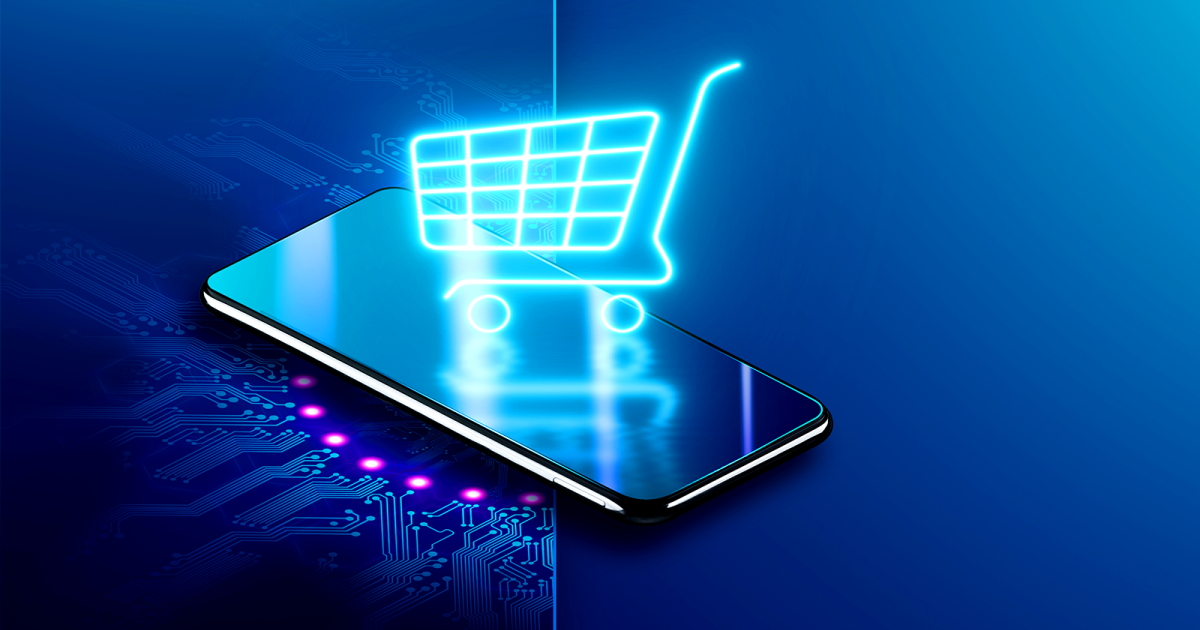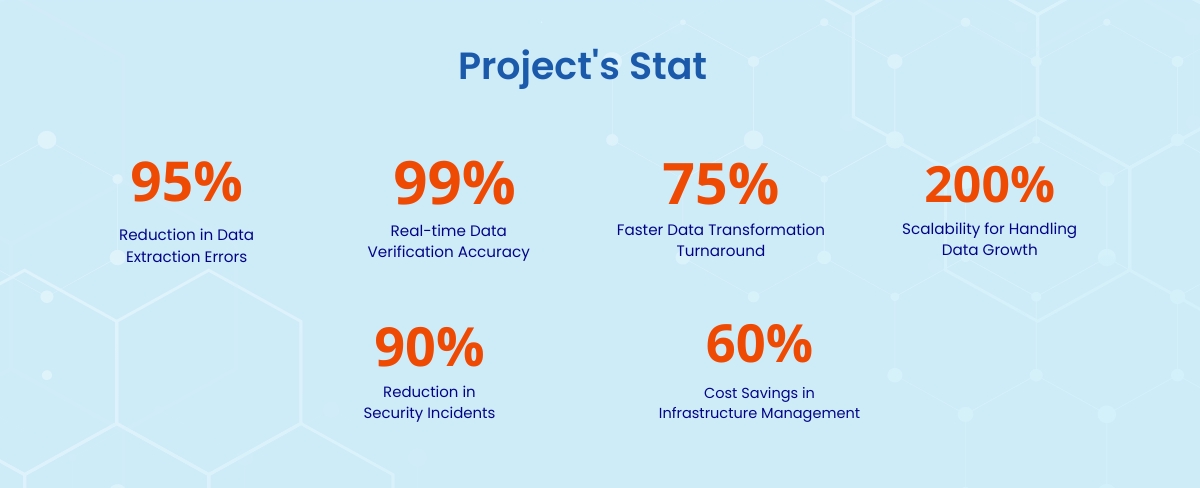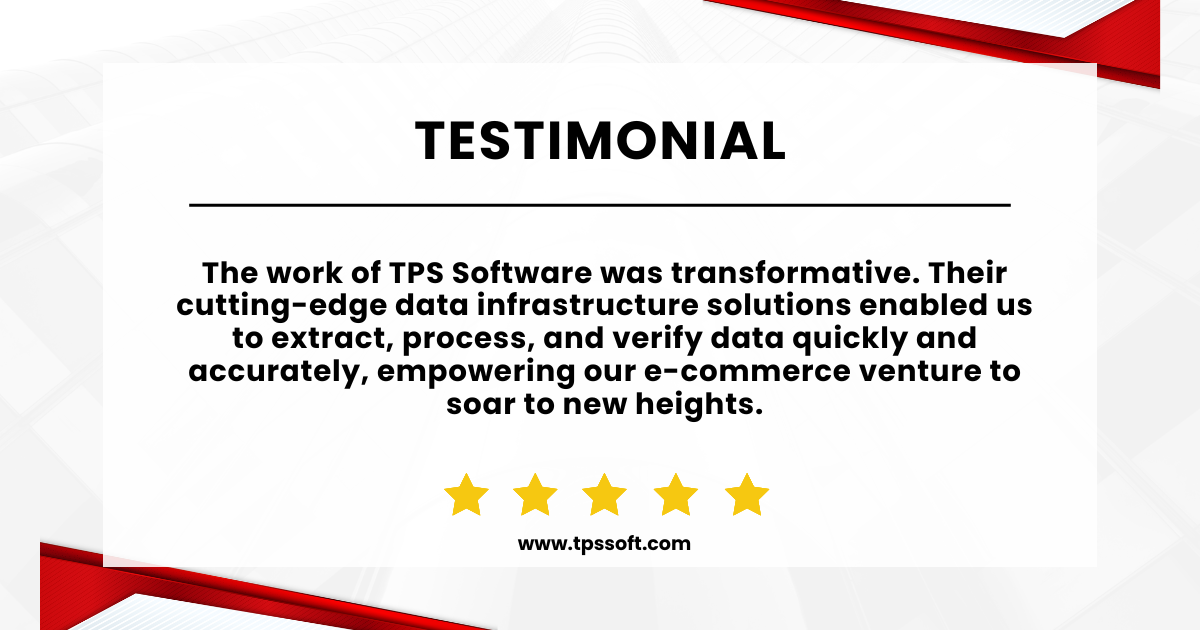 TPS Software – The Leading Software Development Company in Viet Nam
We specialize in providing  software solutions to businesses of all sizes. Our team of experienced developers is dedicated to delivering high-quality, scalable, and cost-effective software products that meet the unique needs of our clients. We work closely with our clients to ensure that we understand their specific needs and goals, and we are committed to delivering results that exceed their expectations.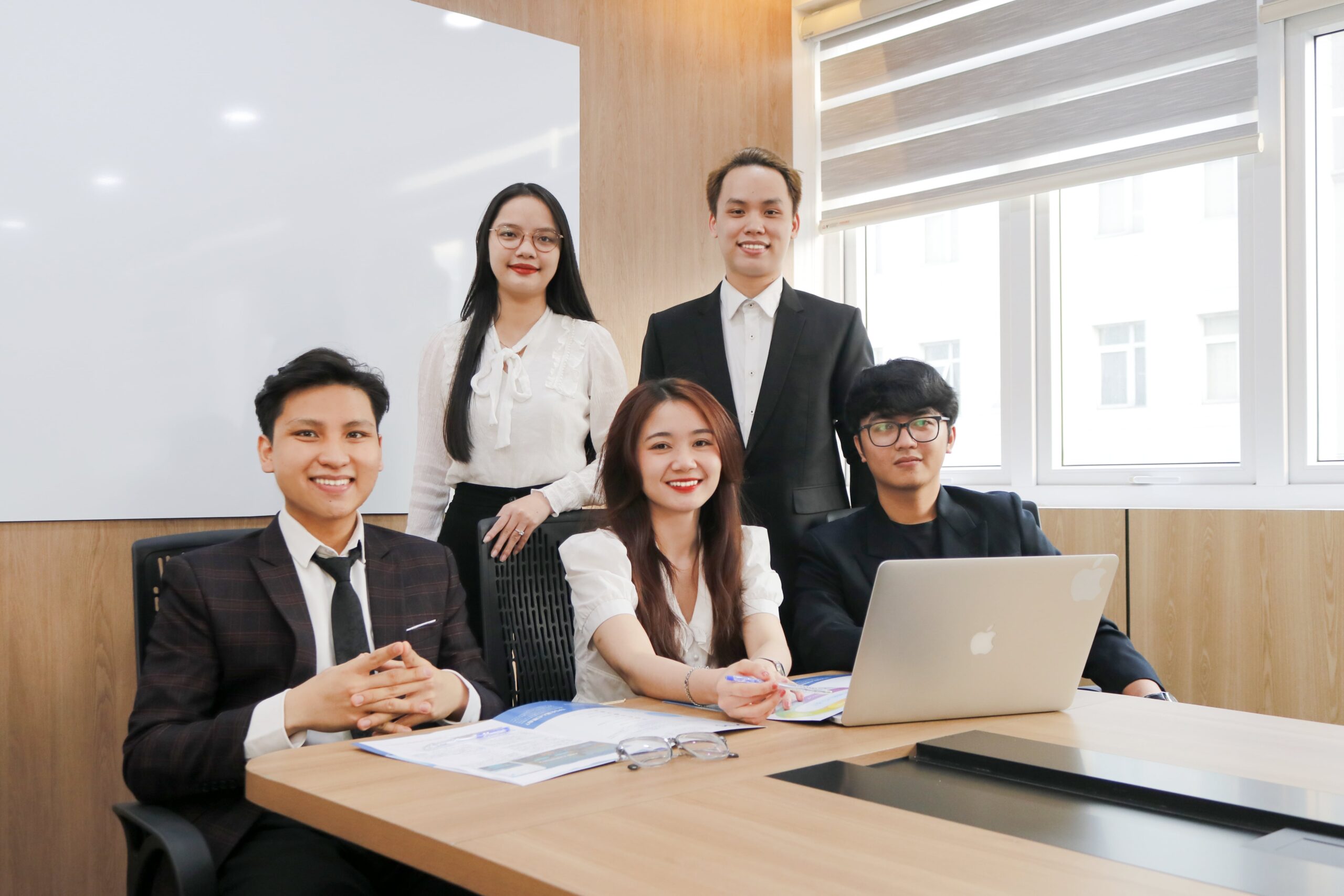 Industry Experience
Extensive knowledge in working with clients from several business verticals, various technologies challenge and projects with different types and sizes

Certified Software Development Expertise
Accredited CMMi Level 3 for Mature Quality Management System and ISO 27001 for certified information security management system

Comprehensive Software Project Management
Client's projects are managed by a dedicated product consulting team with excellent technical experience, master in Agile, Scum methodologies and well-versed in all the latest technology stacks.

Proven Track Record
We have successfully delivered over 180+ projects to clients worldwide and 90% of them became long-term partners.