What is Custom Software Development?
Designing, creating, deploying, and maintaining specialized software that meets the demands of your users and improves the efficiency of your business process is what custom software development entails. The modules and features of custom software are tailored to the exact needs of your company.
In order to achieve corporate goals and maintain competitiveness, as well as to generate more income over time, custom software is developed with the express purpose of scaling and upgrading existing technology. Design, development, deployment, and maintenance are the stages of bespoke software development.
Further, custom software is required when standard, pre-made, or pre-packaged software cannot meet a company's needs. In detail, custom-made applications are a major financial commitment that may be built using a number of different approaches (including Agile, DevOps, and Rapid Application Development). Businesses are better served by custom software development than by pre-made software products.
And if you're thinking of introducing software to automate a business process, this article will teach you all you need to know to get started. You will also get an understanding of the software development process and the value of incorporating new technologies into your organization.
With the custom software development, you need to either staff up with developers in-house or contract them out to an outsourcing software development company.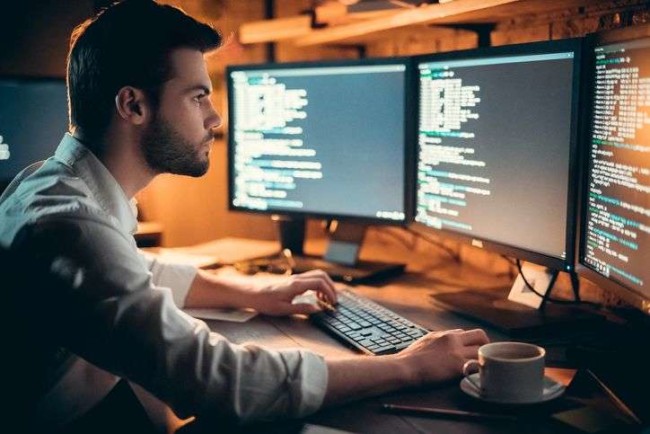 Benefits of Custom Software Development
Solution to your business
The primary motivation for building proprietary software for your company is to retain full ownership of the application. Companies have control over the software's features, data, development processes, etc. Businesses may make updates, add data, and incorporate client input at any moment using custom software. Building a dialogue with your clients increases their trust in you and their loyalty to your brand.
Long-term cost saving
Perhaps you're wondering: how much does it take to create software? For instance, how much it costs to recruit programmers. You're not entirely wrong if you're worried it may end up costing you extra money. It could appear pricey at first, particularly for new businesses. On the other hand, it will be easy on the wallet and well worth the initial outlay.
Developing custom software makes it simple to include new features and adapt existing ones to suit changing requirements. After everything is said and done, it may be the most affordable option for you.
Scalability and Flexibility
If you select for pre-built software, you may not have much leeway for customization. Upgrading your program because you require a certain functionality will still cost you money. And in the end, you won't be pleased with the results.
Therefore, adaptability and scalability are major pluses of custom software development. By doing so, features may be added, changed, or revised as needed.
Because of the unique nature of the customized software, enterprises are able to make whatever changes they see fit, including how the program is used and updated. The custom program is completely yours to modify and use as you see fit.
High Security Assurance
Nobody wants a vulnerable app, thus security is fundamental to any company or product. When it comes to security, custom software has the advantage of letting you implement as many safeguards as you see fit. You can avoid relying on the limited safety options of a ready-made product.
The open-source nature of most off-the-shelf software makes them more susceptible to hacking. However, custom-built software is a closed source project used only by your team, making it less vulnerable to hackers and other forms of assault. As a result, there is less of a risk of an invasion.
Workflow and process optimization in business
Despite operating in the same industry, many companies follow unique procedures and routines. For optimal efficiency, workflows should be adapted to each individual business's processes.
They cause headaches for CTOs and increase stress for the internal development team when they are not properly handled. The DevOps approach is necessary to fix these problems. In this manner, your company's operations may benefit from digital transformation in order to become more efficient and effective thanks to novel methods of development.
Investing in software developers and creating custom software is the way to go if boosting your company's operational efficiency is a top priority. As an alternative to constantly updating particular components, you may quickly improve your company operations with a custom development project.
Easy integration to current system
Having developers on staff or on retainer should make it simple to incorporate customized software with your current business applications. Moreover, unlike pre-made software, custom software doesn't have to compromise on the implementation of pre-existing processes to fit the constraints of an API.
Numerous divisions of a large company may share one office. Consequently, cooperation with other divisions is difficult. This is a really difficult undertaking. There is a greater potential for incompatibility problems, which might reduce output and efficiency.
Creating a one-of-a-kind piece of software allows you to combine previously separate functions. It is the goal of companies that provide software development services to consolidate the automation of several divisions into a single, streamlined platform.
Reliability Enhancement
When you buy off-the-shelf software, you are at the mercy of the maker. You have no control over the prices, terms, or the company's future.
It may be stressful and time-consuming to locate a new software supplier if your current one unexpectedly goes out of business or ceases upgrading its product.
When you have your own piece of software developed, you may keep using it for as long as you wish, and in any manner you see fit. As one would expect, there is also the issue of upkeep expenses. You'll still have a lot less stress overall, however.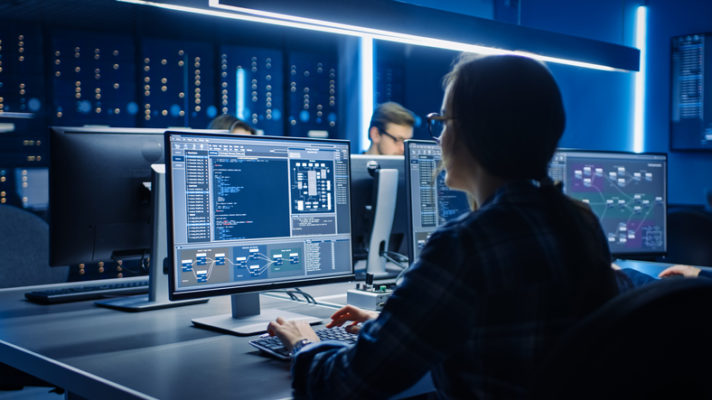 How To Outsource Custom Software Development Projects
Sometimes, in-house teams lack the necessary resources to develop custom software. In such a situation, having access to other resources may be invaluable.
A software development partner is a third-party entity that can help you bring your ideas to life at a cost that fits inside your budget.
The process of creating software is complex. As a result, businesses and individuals alike seek software development outsourcing companies with a proven track record of taking detailed requirements and delivering reliable, scalable solutions. However, it's not sufficient to just know what the requirements are. In order to discover a trustworthy companion, you need to keep an eye out for certain traits and attributes.
Experienced and strong technical skills
A software development company's claim to leadership can be justified only by the quality of their work and the rate of success their clients have had thanks to the software they have created. Companies that specialize in software development and have a solid technical and managerial board will also have a solid portfolio of completed projects. Producing and delivering a scalable solution requires an organization with extensive knowledge of current technologies and experience working with several big companies in several industries.
Communication is the key
For a successful customer service experience, it is essential to have excellent communication skills to fully grasp the client's needs and expectations. A software development firm may design and create software that adds value to its business if its employees have good communication skills and a thorough understanding of the project. For a business to maintain a healthy connection with its clientele over time, it must maintain regular communication with its people. Enterprise-grade collaboration solutions like Zoom and Skype for Business are used by this software development business to keep their staff in close contact with their customers.
Having good sense of business
It's not enough to know how to code and use other technical jargon. In addition to technical expertise, a software development partner should have solid commercial acumen to elevate ideas and turn them into reality. One way to learn more about a company's custom software development expertise is to look into their portfolio and references.
Businesses may expand their operations and find solutions to challenges with more efficiency by investing in custom software development.
Don't hesitate to consult our custom software development specialists if you need a group of professionals to design software for your company; At TPS Software, we create custom software making use of cutting-edge technologies to deliver the best product to our valuable clients.